$BlogRSDURL$>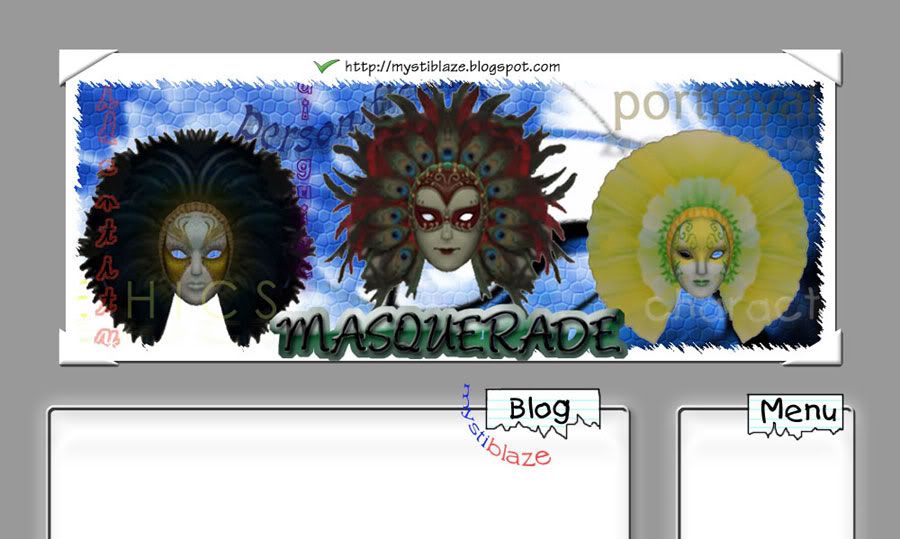 Instead of studying, I broke my own rule, went online and did asome random quiz. Sigh~ So much for diligence and focus. Here's something interesting for me and all:
[EDIT: Apparently, the table got messed up somehow, so I just took Print Screen the table and show it as an image instead]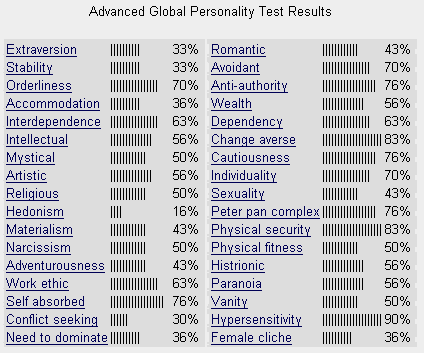 Take Free Advanced Global Personality Test
personality tests by similarminds.com
The one that really gets my attention is 'Hypersensitivity'. And I got 90%! I mean, seriously, whoever has heard of one who is so sensitive to everything?! Lol! And the prefix 'hyper' is not necessary at all! It's pretty interesting, you guys should try it out!
---

freshrimp put thoughts into writing at 11:40.
Comments? Whisper 'em! (0 whispered.)
Comments by them:-
<-- Return to main blog